Integra Kashmir
AVAILABLE COLOURS:
Select a colour to change image.
Also available in 13 matt colours.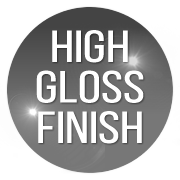 ntegra Gloss Kashmir really are a superior kitchens. The right shade of grey, with a hint of fawn deliverers a classical elegance to the most fashionable of kitchen doors. Quality and looks ensure a lifetime reward for the discerning kitchen buyer.