Pendle Tyrolean Blue
AVAILABLE COLOURS:
Select a colour to change image.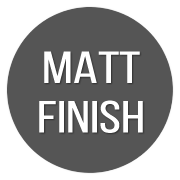 Tyrolean Blue is an original colour, its shade thickened with a shot of soft darker blue clouds. A natural earth shade widely favoured by kitchen designers. Tyrolean Blue lends the Pendle kitchens a tailored look radiating taste and success on the part of their owners but without a hint of ostentation. Tyrolean Blue is perfect as a stand-alone colour but looks impressive too when mixed with other Pendle colours shown above.