OUR DESIGNERS CAN STILL DESIGN YOUR DREAM KITCHEN!
SHOWROOM NOW OPEN BY APPOINTMENT ONLY!
While our showroom is now open by appointment only, our dedicated designers have been set up to work safely from home and can call you to bring your dream kitchen to life - from wherever you are - call it our Virtual Showroom and Free Virtual Design Service.

PROVIDE YOUR DETAILS FOR ONE OF OUR DESIGNERS TO CONTACT YOU
Our designers are set up to work safely from their home and will call you to get to know you and your kitchen a little more. You and your designer can discuss your preferred method of contact or book a showroom appointment. The health and safety of our customers, our team and the wider community are of paramount importance to us. Our showroom is accessible on an appointment-only basis and we guarantee that social distancing regulations can be enforced at all times. This is in accordance with the legislation and strict COVID-19 counter-measures are in place.

MEASURE AND SHOW US YOUR KITCHEN.
For us to start designing, all you need to do is measure your space and take a few photographs of your current kitchen. The measurements, structure and layout of your kitchen will form the basis of your design. Don't forget to provide measurements for all walls, doors and windows as well as the height of your ceiling and window from the floor.
HELP US GET TO KNOW YOU.

Your kitchen design is bespoke, so your designer will ask you questions about your preferred kitchen style (i.e. contemporary or traditional), budget, etc.

GET A FREE KITCHEN DESIGN AND QUOTATION.
Once we have all your info, your designer will get to work creating your kitchen design and a no-obligation quotation. This usually takes 24 hours and you will receive 3D images as well as a quotation.

BUY YOUR KITCHEN WITH CONFIDENCE.
When you are ready to buy, you can place your order with your designer with just a small deposit. We will then work with you to arrange a safe and suitable delivery of your kitchen.

COVID-19 CURRENT DELIVERY STATUS.
We are pleased to announce that we resumed home deliveries.
Extra care is taken to ensure the health and safety of our customers during delivery process.
REQUIRING FINANCE.
Alternatively, you can take advantage of one of the flexible finance packages - designer will explain all available finance options.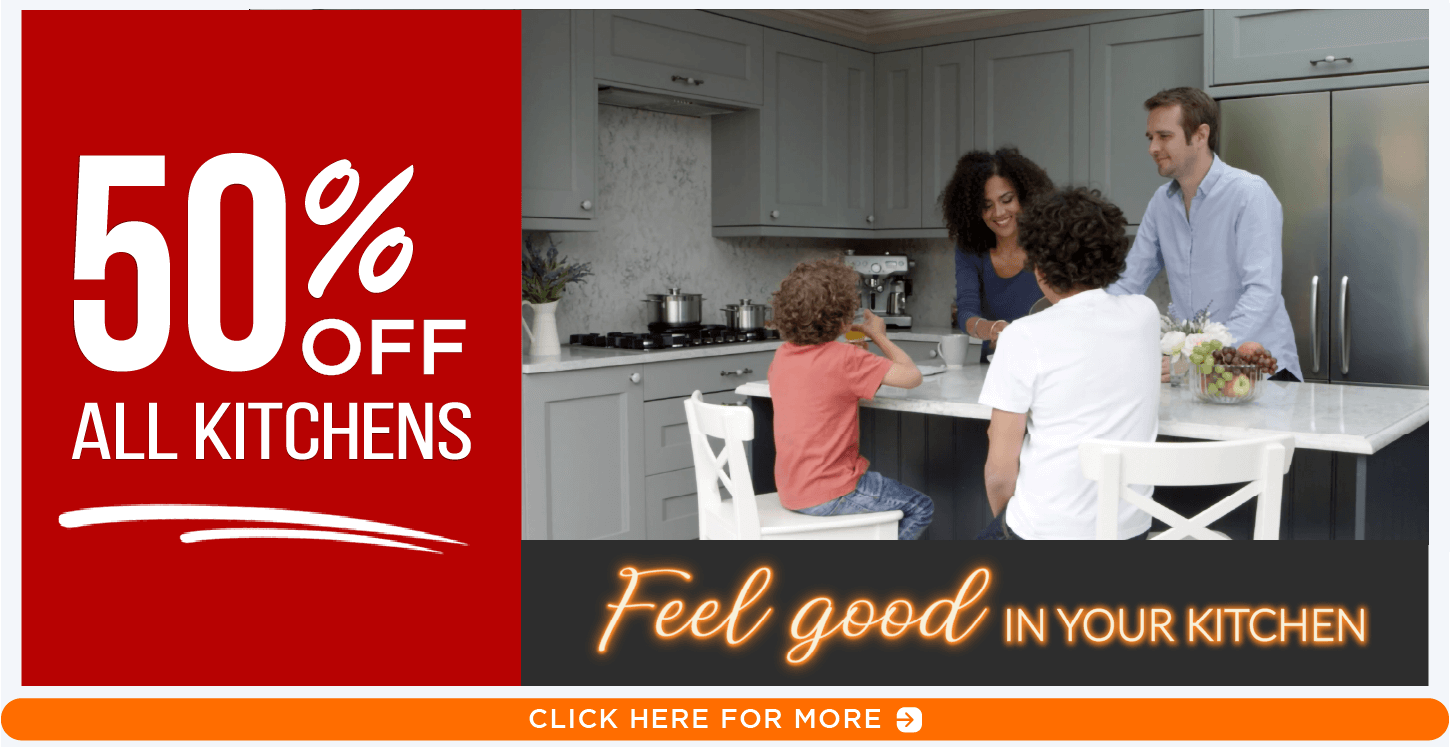 Explore our stunning KITCHENS
KITCHEN FINISHING TOUCHES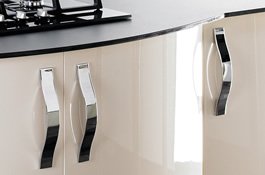 Handles
Kitchen door handles can completely transform the appearance of fitted kitchens, giving either a thoroughly modern look or perhaps a softer more traditional feel. With our huge range of kitchen door handles, the choice is all yours.
Read more »
View Handles
Selecting the right kitchen work surfaces to complement your fitted kitchen is the ideal way to finish off a highly individual look. Look at our selection of kitchen worktops and choose the style and colour that best suits your kitchen and create a unique look that will last you for years.
Read more »
View Worktops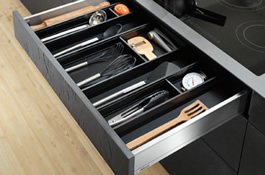 We offer a wide range of the latest kitchen storage ideas, which are designed to provide you with functional and stylish storage solutions. There is everything you could ever wish for your fitted kitchen.
Read more »
View Accessories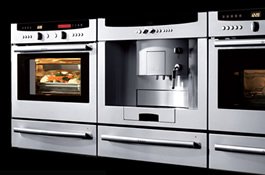 The quality of our kitchen appliances speak for themselves. Feel good knowing that you can purchase quality kitchen appliances which will stand the test of time in your kitchen, which in itself will help to preserve our environment.
Read more »
View Appliances