Explore our stunning KITCHENS
KITCHEN FINISHING TOUCHES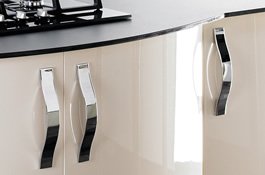 Handles
Kitchen door handles can completely transform the appearance of fitted kitchens, giving either a thoroughly modern look or perhaps a softer more traditional feel. With our huge range of kitchen door handles, the choice is all yours.
Read more »
View Handles
Selecting the right kitchen work surfaces to complement your fitted kitchen is the ideal way to finish off a highly individual look. Look at our selection of kitchen worktops and choose the style and colour that best suits your kitchen and create a unique look that will last you for years.
Read more »
View Worktops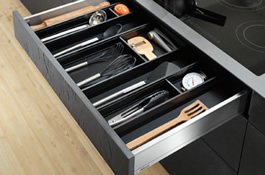 We offer a wide range of the latest kitchen storage ideas, which are designed to provide you with functional and stylish storage solutions. There is everything you could ever wish for your fitted kitchen.
Read more »
View Accessories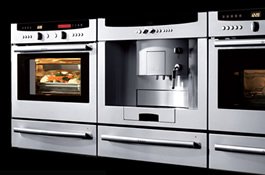 The quality of our kitchen appliances speak for themselves. Feel good knowing that you can purchase quality kitchen appliances which will stand the test of time in your kitchen, which in itself will help to preserve our environment.
Read more »
View Appliances